Andrew Perez
Partner
Melbourne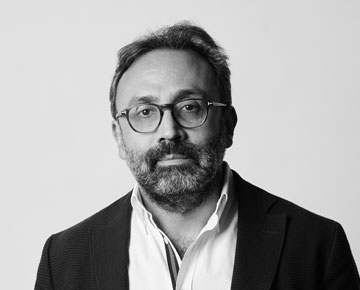 Andrew is a Partner in the Melbourne studio, where he is jointly responsible for leading the practice's Australian operations.
With over twenty-five years of international experience in the design, management and documentation of projects across a broad range of sectors, Andrew has demonstrated expertise in the master planning, design and delivery of large aviation projects and associated developments.
With an extensive portfolio of work in aviation spanning multiple continents, Andrew led the delivery of three master plans for London Heathrow as well as Terminal Two Concourse B →, an extensive satellite pier for the airport. In Australia, Andrew is instrumental in guiding Melbourne Airport's transformation authoring its overarching Design Vision strategy → and leading the delivery of pivotal projects aimed at providing a seamless passenger journey such as the Elevated Road and Forecourt project → and the T2 Arrivals Hall Redevelopment →.
The Partner in Charge of the Auckland Airport Terminal Development Plan → he led the Terminal configuration study for the six-runway Istanbul New Airport in Turkey →, the new Jorge Chávez International Airport Expansion Plan and the John F. Kennedy Airport Master Plan Design Vision →.
With a design leadership approach grounded in a high level of strategic project management, Andrew has also led the design for the Oman Botanic Garden → and managed the delivery teams for London's UCL Cancer Institute → and Engineering buildings →.
A recognised industry leader, he has written guidance standards for the concept design of airport facilities for architects and designers, and was commissioned by Routledge in 2015 and 2020 to contribute to the Metric Handbook.
Passionate about the arts, Andrew serves on the Advancement Committee of the Melbourne Symphony Orchestra.