Andrew Thomas
Partner
London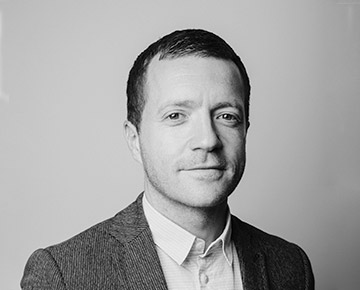 Andrew joined Grimshaw in 2001 in London, becoming a Partner in 2012. His early work encompassed a broad range of sectors, including commercial, education, transport and culture. Some notable early projects of his include the Core and Foundation buildings at the Eden Project → in Cornwall, and a period in New York working on the early design stages of the Fulton Center. →
In the last decade, Andrew has played a leading role in the development of Grimshaw's aviation work from his base in the London office. This has included a number of significant projects at Heathrow that include leading the design and delivery of the new satellite pier, Terminal 2B →.
He was also central to the development of Grimshaw's competition-winning design for Pulkovo Airport → in St Petersburg, and he led successful competition teams on major projects at Frankfurt Airport → and the new Moscow Business Airport.
Andrew recently led the Grimshaw team in designing the Istanbul New Airport → project, a new six-runway development on the shores of the Black Sea, 35km from the centre of Istanbul, Turkey. The project seeks to provide a generous and modern airport that is inspired by the history and culture of Istanbul. Once opened, it will be the largest single airport terminal building in the world.